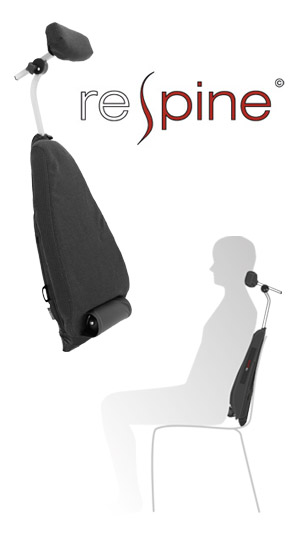 General info
Respine is a portable back and neck support developed by HD Rehab in consultation with physiotherapists and people with neck disorders.
Support both Neck and Back
Respine supports the neck when using it on chairs with a low back. The neck support is adjustable in height and depth. Respine also has an adjustable built-in air cushion to support the low back and to help create an ergonomic sitting position.
Light and Flexible
The weight of Respine is only 850 grams which makes it very easy to bring along for using in different environments.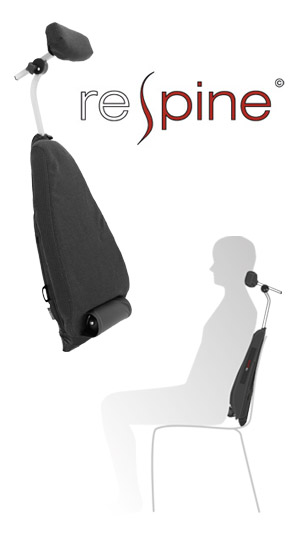 Features
Lumbar depth adjustment
Lumbar height adjustment
Neck angle adjustment
Neck depth adjustment
Neck height adjustment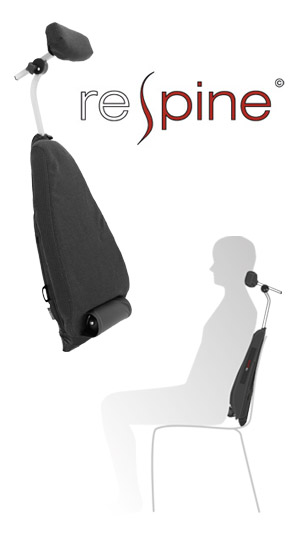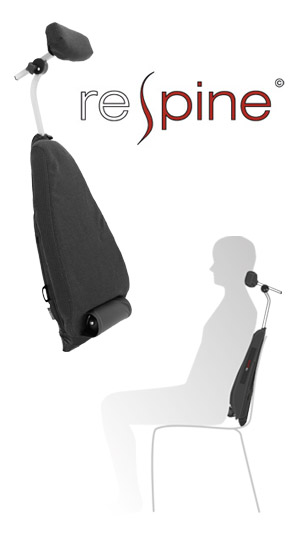 Specifications
Weight: 850g
Dimensions, folded: 8x28x51 cm
Fits stature: approx. 150-195 cm*
Continuously adjustable intervals:
Lumbar support height: 10 cm
Lumbar support depth: 3cm
Neck support height: 25 cm
Neck support depth: 9 cm
*Varies depending on body proportions.
Therefore Respine should be tested before buying,
if stature is close to the limit points.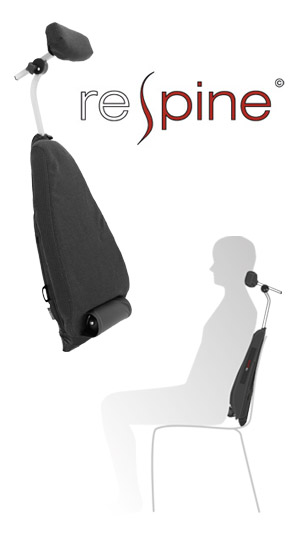 Documentation for Respine
General information
Pictures
Click on the pictures to see it in higher resolution
Please contact HD Rehab if you want to use the images for publication
Other documents